Thursday, August 10, 2023 / by Jennifer Haubner-Vories
THE VORIES TEAM
The Keys to A Successful Home Sale and What to Expect
Sell Your House Fast and Easy!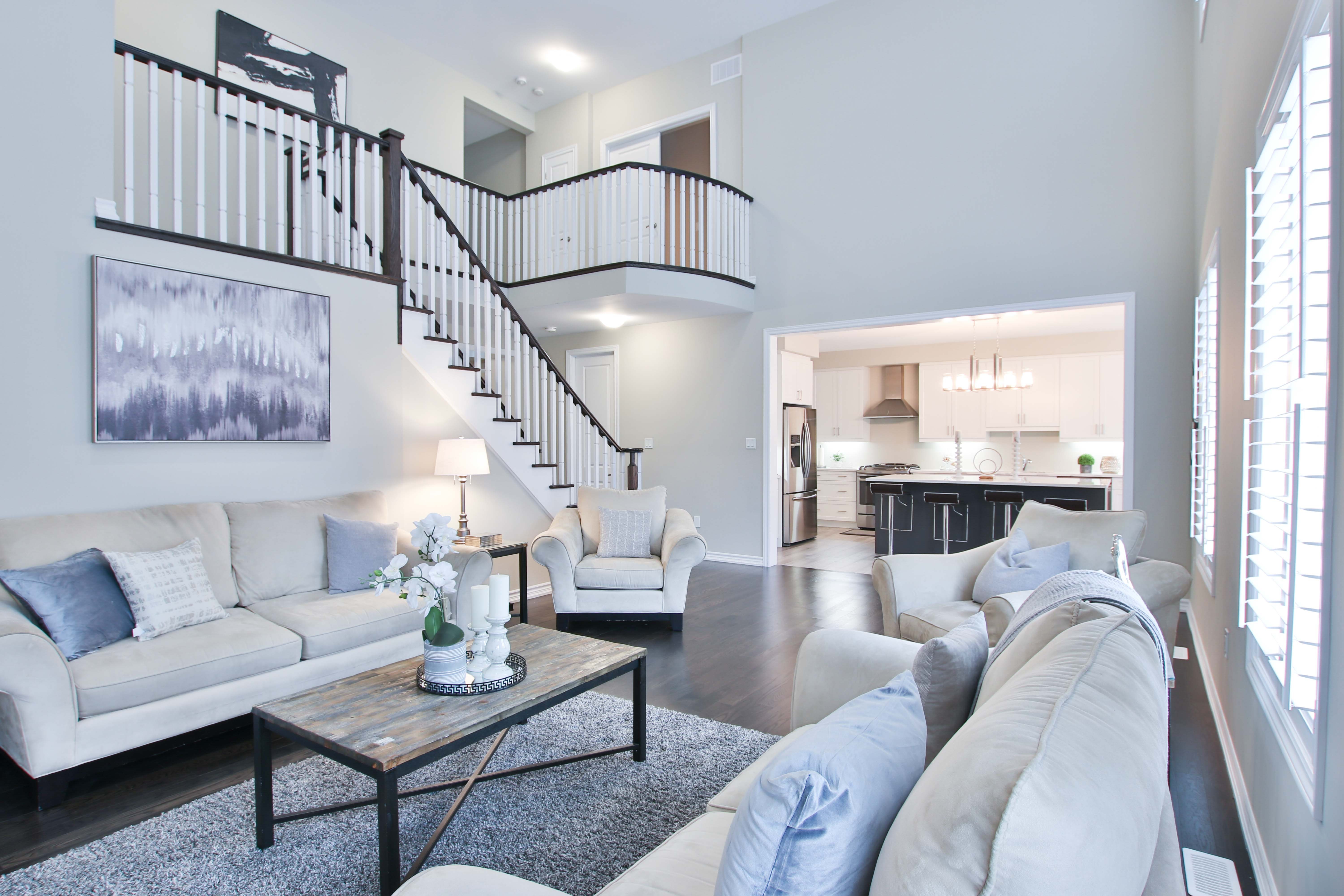 So you're ready to sell your home? You've come to the right place.
Selling your home during the summer months can be a rewarding experience, as the warm weather often attracts more buyers and showcases your property's best features!
However, it's essential to approach the process strategically and be prepared for what lies ahead. In this blog post, we will discuss nine essential tips for selling your home this summer and what you can expect along the way. By following these guidelines, you can increase your chances of a successful and smooth home-selling experience.
Start Interviewing Realtors:
Once you are all 100% all in and ready to start the real process of selling your house, start asking around and interviewing potential Realtors you want to work with. This is an integral part in the home selling process because no one knows the market better than the experts that work in it everyday. Not everyone is on the same expertise level though, so that's why it's essential you take the time to sit down and interview at least 3 Realtors before you decide on who you're going to go with. They can then help you make educated decisions based on your personal needs, wants, and desires.
Enhance Curb Appeal:
First impressions matter, so invest time in enhancing your home's curb appeal. Ensure the exterior is well-maintained by mowing the lawn, trimming bushes, and planting colorful flowers. Power wash the siding, clean the windows, and repaint the front door if necessary. A visually appealing exterior will attract more potential buyers and set a positive tone for their visit.
Optimize Outdoor Spaces:
Take advantage of the summer season by optimizing your outdoor spaces. Stage your patio, deck, or backyard to create inviting and functional areas. Set up outdoor furniture, add cushions and decor, and highlight any attractive landscaping features. Buyers often envision themselves enjoying outdoor living spaces, so make sure they can envision themselves in your backyard oasis.
Keep the Home Cool:
Summer heat can be challenging, but it's crucial to keep your home cool and comfortable during showings. Adjust the thermostat to a comfortable temperature before each visit and consider providing refreshing beverages. If possible, open windows or use fans to circulate fresh air. A cool and pleasant atmosphere will encourage potential buyers to spend more time exploring your home.
Showcase Natural Light:
Summer brings ample natural light, so make the most of it by showcasing the brightness and openness of your home. Open curtains and blinds to let the sunshine in and illuminate the interior. Clean the windows to maximize natural light and make rooms appear more spacious and inviting. Well-lit spaces create a positive ambiance that buyers will appreciate.
Highlight Summer Features:
Emphasize features of your home that are especially appealing during the summer. For instance, if you have a pool, ensure it is clean and well-maintained, and stage the surrounding area with lounge chairs and towels. If you have a patio or outdoor kitchen, stage them with summer-inspired decor to demonstrate their entertaining potential. Showcasing these summer features can captivate buyers and differentiate your home from others on the market.
Be Flexible with Showings:
Summertime often means more potential buyers, so be flexible with showings to accommodate their schedules. Work closely with your real estate agent to establish showing hours that are convenient for both you and potential buyers. Being flexible and accommodating can increase the number of showings and attract serious buyers who may have limited availability.
Properly Price Your Home:
Determining the right listing price is crucial for a successful sale. Research the local market, consult with your real estate agent, and consider recent sales of comparable properties in your area. Properly pricing your home from the beginning can attract more buyers and lead to a quicker sale. Be realistic and open to negotiating offers to find a fair and mutually beneficial agreement.
Prepare for the Closing Process:
As you receive offers and negotiate with potential buyers, be prepared for the closing process. Work closely with your real estate agent and attorney to understand the necessary paperwork and legal requirements. Ensure you have all the required documents ready, including disclosures, inspection reports, and warranties. Being organized and prepared will help streamline the closing process and ensure a smooth transition to the new owners.
Conclusion:
Selling your home during the summer months can be advantageous, but it requires careful planning and preparation. By following these nine essential tips, you can increase your chances of a successful sale. Embrace the summer season and present your home in its best light to attract motivated buyers and achieve a satisfying sale.
Here are some questions to consider asking when you're interviewing potential Sellers Specialist Realtors, email us at Jennifervoriesteam@gmail.com to learn more!


Are you a full-time or part-time agent?

Will you show up when you say you are going to show up? One of the biggest complaints in real estate is a breakdown in communication.

The average agent sells around 1 house per month. How many do you sell?

How many sellers & buyers are you representing?

What is your policy on responding to phone calls/emails/text messages?

What is the average number of days your listings are on the market before selling?

Will you service our listing personally or will we be working with your assistant?

Do you have an 'easy exit' listing so that I can end our agreement if I'm not satisfied?

Do you have a professional stager and photographer?

What will you do to sell my house for the most money in the shortest amount of time?
The Vories Team
has been in the real estate industry for over 14 years! It's safe to say we have seen almost anything you could imagine with real estate, making us the best option for you & your family to help you buy or sell a home! We specialize in all things real estate, including but not limited to investing, buying, selling, & building new. We can help you get started in your real estate journey today! Visit our
website
or give us a call today. 1833-VORIES1.
---