Tuesday, March 28, 2023 / by Jennifer Haubner-Vories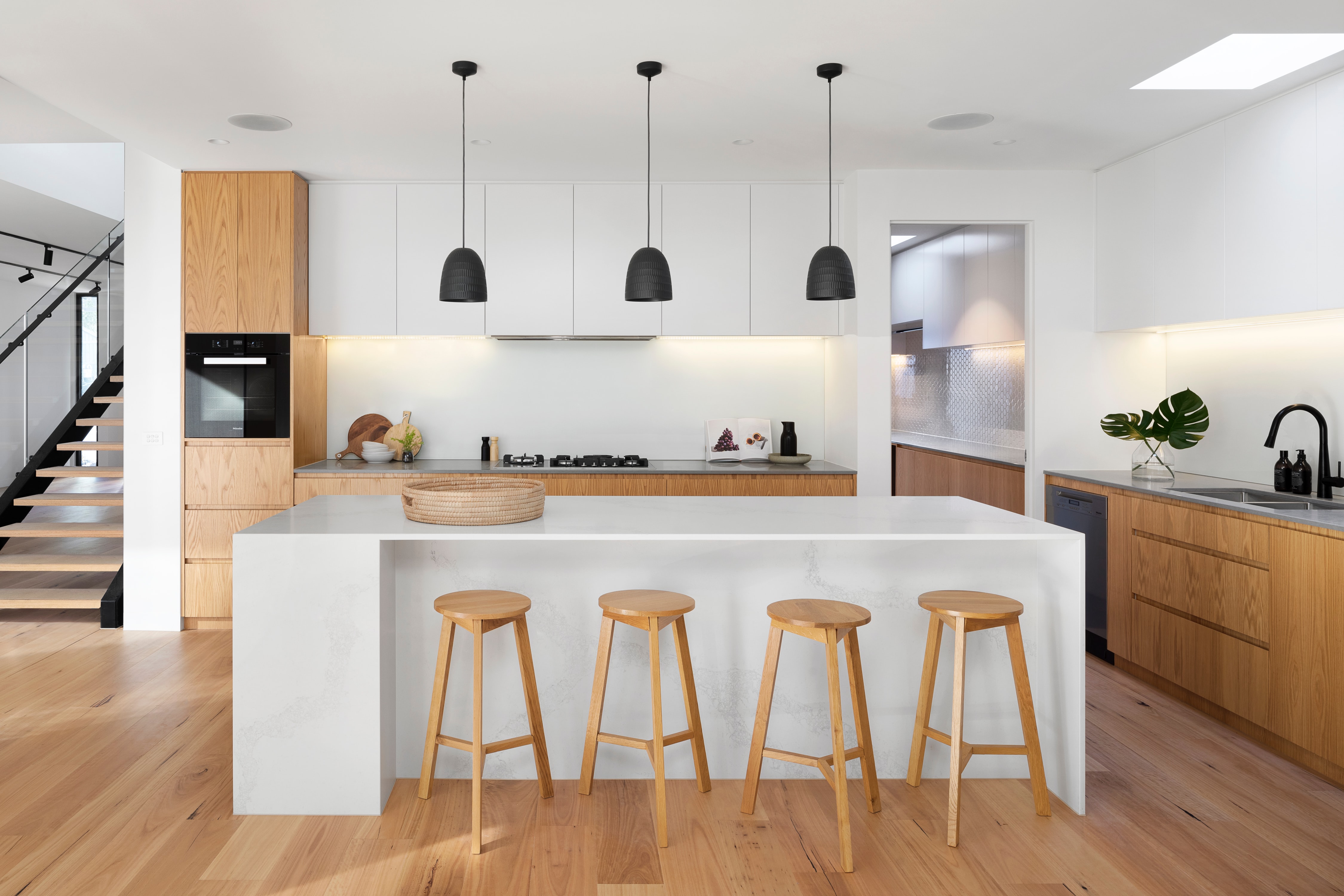 Selling a home can be a daunting process, and preparing it for sale can be overwhelming. However, staging your home can help you sell it quickly and at a higher price. Staging is the art of arranging and decorating your home in a way that makes it more appealing to potential buyers. In this blog, we'll discuss some tips for staging your home for a quick sale.
Declutter and Depersonalize:
The first step to staging your home is to declutter and depersonalize it. Remove all personal items, such as family photos, memorabilia, and collections. Potential buyers want to visualize themselves in the home, not feel like they're invading someone else's space.
Also, clear any clutter, including clothes, shoes, toys, and other items. Clutter can make your home appear smaller and messier, which is not appealing to potential buyers.
Deep Clean Your Home:
A clean home is an essential part of staging. Deep clean your home, including the floors, windows, bathrooms, and kitchen. Clean up any stains on carpets or walls, and make sure everything smells fresh. A clean home not only looks better but also gives the impression that the home is well-maintained and cared for.
Neutralize Your Color Scheme:
Neutral colors appeal to a broader range of buyers and create a calming and inviting atmosphere. Replace bold colors with neutrals such as white, beige, and light gray. You don't need to paint the entire house, but a fresh coat of paint on the walls, doors, and trim can make a big difference.
Rearrange and Edit Furniture:
Arrange your furniture in a way that highlights the home's best features, such as a fireplace or a beautiful view. Edit and remove any furniture that makes the home appear cluttered or cramped. Less furniture makes the home appear more spacious, which is a crucial selling point.
Let in the Light:
A bright and airy home is more appealing to potential buyers. Open all curtains and blinds to let in natural light. Make sure all light fixtures work and replace any burnt-out bulbs. Add lamps to dark corners to create a warm and inviting atmosphere.
Add Decor and Accessories:
Adding a few accessories and decor items can create a welcoming and homely feel. Add some fresh flowers, plants, and candles to make the home smell and feel inviting. Also, consider adding some decorative pillows, artwork, and rugs to create a cozy and comfortable ambiance.


In conclusion, staging your home for a quick sale requires some effort, but it's worth it. It can help your home sell faster and at a higher price. Remember to declutter and depersonalize, deep clean your home, neutralize your color scheme, rearrange and edit furniture, let in the light, and add decor and accessories. With these tips, you can create an attractive and inviting home that buyers will love.


Looking to list your home this Spring? We are the Realtors for you! Not only do we have a plethora of knowledge, our leader, Jennifer is also a part of The American Dream. A national TV show, and EMMY nominated production team. A real show, not a reality show featuring the best in real estate as THE VOICE for their markets. The show is on major cable networks, digital, and garnering tens of millions of views every month socially. The real estate professionals chosen to be on the cast benefit in the way of brand and consumer direct business referred from the show. This is a national network of elite professionals in real estate and mortgage.


The Vories Team has been in the real estate industry for over 13 years! It's safe to say we have seen almost anything you could imagine with real estate, making us the best option for you & your family to help you buy or sell a home! We specialize in all things real estate, including but not limited to investing, buying, selling, & building new. We can help you get started in your real estate journey today! Visit our website or give us a call today.
1833-VORIES1.
---