Friday, October 6, 2023 / by Jennifer Haubner-Vories
Embracing the Charms:
The Benefits of Living in Northern Kentucky.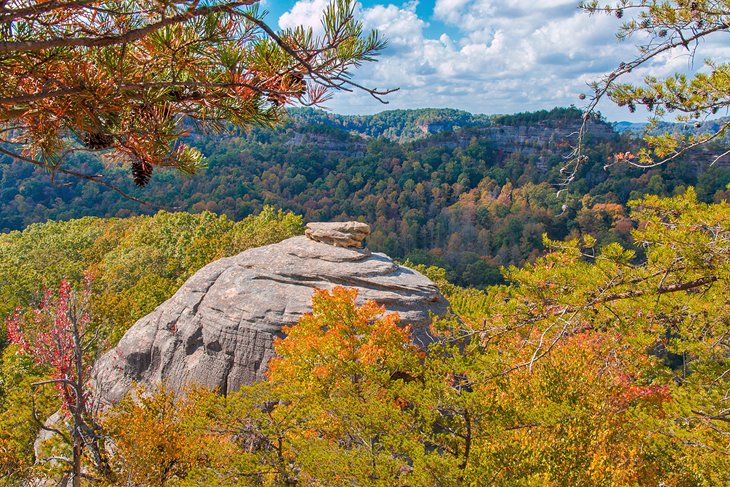 Nestled along the banks of the Ohio River, Northern Kentucky is a region steeped in rich history, natural beauty, and a vibrant community spirit. From its picturesque landscapes to its diverse cultural offerings, there are numerous advantages to calling this corner of the Bluegrass State home. In this blog, we'll explore the many benefits that come with living in Northern Kentucky.
1. Affordable Cost of Living
One of the standout advantages of living in Northern Kentucky is its relatively affordable cost of living compared to many other metropolitan areas in the United States. Housing, groceries, and utilities tend to be more budget-friendly, allowing residents to enjoy a high quality of life without breaking the bank.
2. Proximity to Major Cities
Situated in close proximity to Cincinnati, Ohio, and a short drive from cities like Louisville and Lexington, Northern Kentucky provides easy access to the amenities and opportunities of larger metropolitan areas. This makes it an ideal location for those who value urban conveniences while still cherishing a quieter, suburban lifestyle.
3. Scenic Beauty and Outdoor Recreation
From rolling hills to picturesque riverfronts, Northern Kentucky offers a diverse and stunning natural landscape. Residents have access to an array of parks, hiking trails, and recreational areas, making it an outdoor enthusiast's paradise. The region also boasts beautiful views of the Ohio River and stunning sunsets that are truly awe-inspiring.
4. Cultural Richness
Northern Kentucky is brimming with cultural experiences. The area is home to a wealth of museums, theaters, galleries, and historical sites, offering a wide range of enriching activities for residents. From the Cincinnati Museum Center to the Newport Aquarium, there's no shortage of opportunities for learning and entertainment.
5. Educational Opportunities
Northern Kentucky is home to reputable schools and educational institutions. The region provides excellent options for K-12 education, as well as higher education with institutions like Northern Kentucky University. This makes it an ideal place for families looking to provide quality education for their children.
6. Strong Sense of Community
The Northern Kentucky community is known for its warm and welcoming atmosphere. Residents take pride in their neighborhoods, and there's a strong sense of camaraderie among neighbors. Local events, festivals, and community gatherings are commonplace, fostering a tight-knit and inclusive environment.
7. Thriving Job Market
The Northern Kentucky region boasts a diverse and thriving job market, with opportunities in various industries including healthcare, manufacturing, technology, and more. This economic stability contributes to the overall well-being and prosperity of the community.
8. Culinary Delights
Foodies will find much to love about Northern Kentucky. The region is home to a vibrant culinary scene, with a wide array of restaurants offering everything from traditional Southern comfort food to international cuisine. The thriving craft brewery scene is also a major draw for beer enthusiasts.
9. Rich History and Heritage
Northern Kentucky is steeped in history, with landmarks, museums, and historic sites that pay homage to its past. From the riverboats that once navigated the Ohio River to the historic neighborhoods that have stood the test of time, the area is a living testament to its heritage.
In essence, living in Northern Kentucky offers a harmonious blend of affordability, natural beauty, cultural richness, and a strong sense of community. It's a region that embraces both its historical roots and its dynamic present, providing an inviting and enriching environment for residents to call home.
For more on the benefits of living in Northern Kentucky email us at Jennifervoriesteam@gmail.com. We would be happy to share them with you!
The Vories Team has been in the real estate industry for over 16 years! It's safe to say we have seen almost anything you could imagine with real estate, making us the best option for you & your family to help you buy or sell a home! We specialize in all things real estate, including but not limited to investing, buying, selling, & building new. We can help you get started in your real estate journey today! Visit our website or give us a call today. 1833-VORIES1.
---